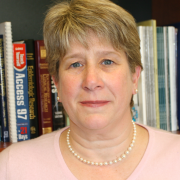 Message from the Interim Director
We are well into 2014 and it has been a busy few months for the Toronto Musculoskeletal Centre.
We had a very successful Research Day on February 11, 2014. Just over 80 attendees heard excellent presentations from our faculty, 2013/14 scholarship awardees, and viewed posters from our trainees in the Collaborative Program. Dr. Ben Alman was our guest speaker. The scholarship winners for 2014/15 are: Jason Rockel, Sarah L West, Rahul Gawri, Kevin Middleton, Catharine Bradley, Kimberly Lau, Richard Cheng, and Linda Vi. Mark your calendars! Next year research day is February 17.
The first year of our Collaborative Program has been successful. The Foundations course was completed in the Fall term 2013 and the Seminar Series continues. I would like to thank our Graduate Coordinator, Dr. Rita Kandel, Dr. Marc Grympas who coordinated the Foundations course, and all the individuals who have lectured and or facilitated course and seminar activities. It is their commitment that fostered our successful launch of the program. Enrolment in the Collaborative Program for 2014/15 academic year will increase. Applications for the Collaborative Program are open as of April 1, 2014 and will close July 11. We will be issuing a call for New Members and Membership Renewal for The Centre in April. Membership is open to all individuals with interests and activity in musculoskeletal conditions in the University of Toronto and Affiliated Hospital Community. All current members must renew and terms will be 3 years (instead of the current one year term.) Information and deadlines are available at http://tmc.utoronto.ca/content/membership.
Finally, I would like to welcome Bernhard Ganss Faculty of Dentistry and Institute for Biomaterials and Biomedical Engineering (IBBME) and Greg Wells, Faculty of Kinesiology & Physical Education as new members of the TMC Steering Committee. We will be recruiting two trainee members in August/September.
You will find more information about the Centre, the collaborative program, faculty and Centre activities on our website. Please feel free to contact us with any questions.
All the best,
Aileen M. Davis BScPT MSc PhD
Interim Director, Toronto Musculoskeletal Centre
Senior Scientist, Health Care and Outcomes Research, University Health Network
Professor, Department of Physical Therapy and Surgery, Graduate Department of Rehabilitation Science and the Institute of Health Policy, Management and Evaluation and Institute of Medical Science